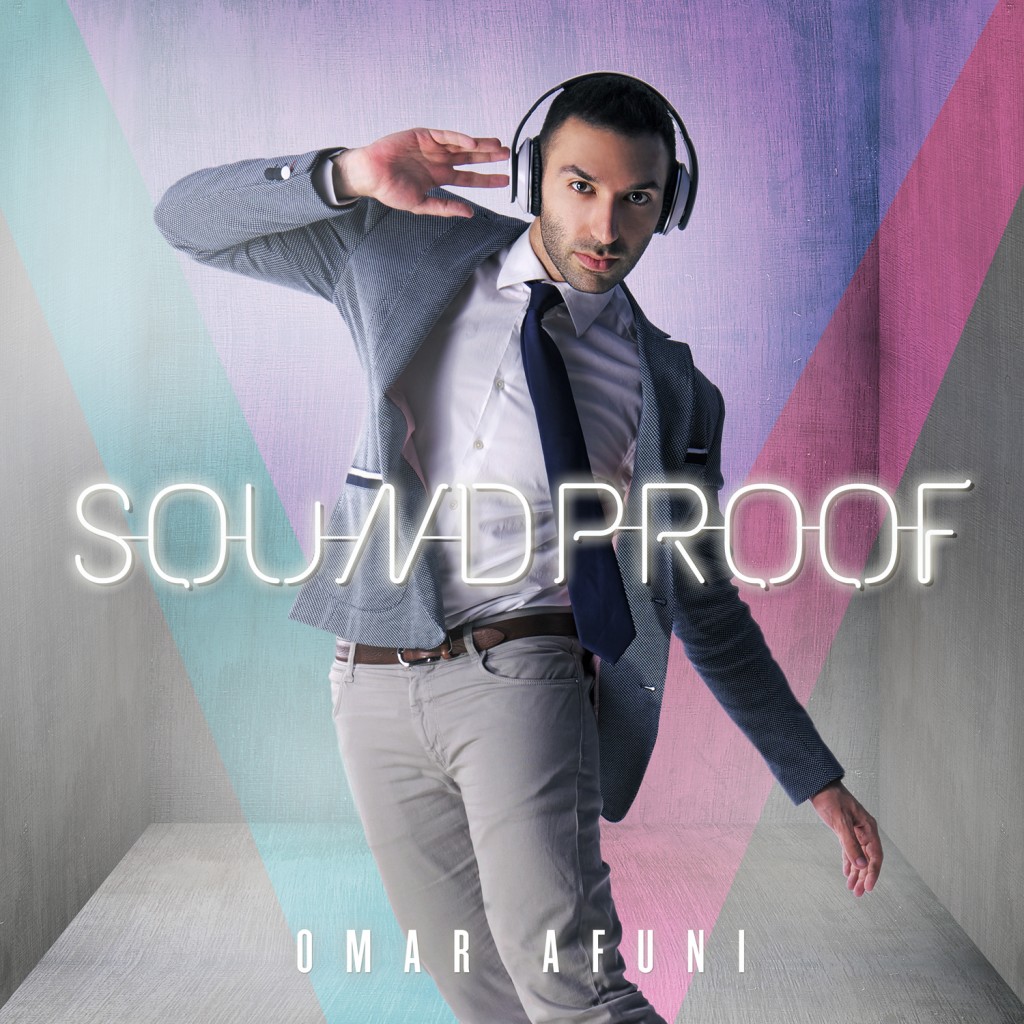 Omar Afuni's second album is out! The disc is titled Soundproof and it is a natural progression from his debut's direction. Omar was so nice as to email us some information about the tracks. Here it is:
Songs like 'Escape the Box' and 'Bad' were specifically inspired by Middle Eastern societies that tend to put people in boxes and expect them to be a certain way, otherwise they're considered outcasts when all they really want is their freedom and to be loved for who they are. (Can we get an "Amen" up in here?)
'Portrait of a Lady' is about feminism, it is the story of a lady who has spent her life being a victim in her home, abused by her mother and her partner, and documents the night that she makes her escape. (Another "Amen")
'Leave Me Alone' and 'Flashing Lights' are about daydreaming and the power of positive thinking. I'm a big believer in energy and that whatever you put out in the universe, you receive back. (Sing it!)
The intro 'Man in the Mirror' features an excerpt of Roosevelt's speech in 1910 that I found so inspiring and summed up the message of the album perfectly. The intro is connected to the title track which is about blocking negativity from other people and focusing on what matters. The title track ends with a quote from Ghandi that completes the sentiments of the intro.
There are also a few love songs such as 'Heartbreak & Sun Rays', 'Borders', 'Loving You' and 'Breathing'
There is a musical pattern in the album which starts with electronic dance songs and eventually starts incorporating more organic elements starting from 'Loving You' which introduces violins. The album goes completely organic on 'Portrait of a Lady', only to reintroduce electronic elements in 90′s-inspired dance song 'Miracle' and finish off with 'The Calm' which represents the ying to the yang of the rest of the album. While the album is majorly about being strong and fighting for what you want, I thought it was extremely important as well to introduce the complete opposite side to a fighter which is their inner peace.
You can download "Soundproof" for the amount of your choice here!