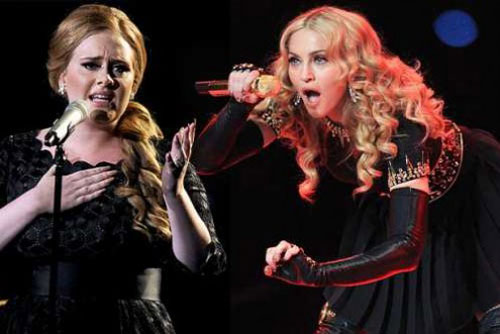 Yes, it's allegedly true. It seems like Madonna is going for a "grown up" album this time and opting to do an album of ballads, a la Something To Remember. That is, to put it simply, music to our ears! The grand diva has enlisted Adele to write her a song! The Daily Mail has asserted: "Queen of reinvention Madge has asked the 25-year-old songstress, below left, to help her, promising  in return to write a song for Adele's next record.
'They have met in London and plan  a writing session to produce a track for each other's new albums,' says a source close to 55-year-old Madonna, below."
How exciting is this?