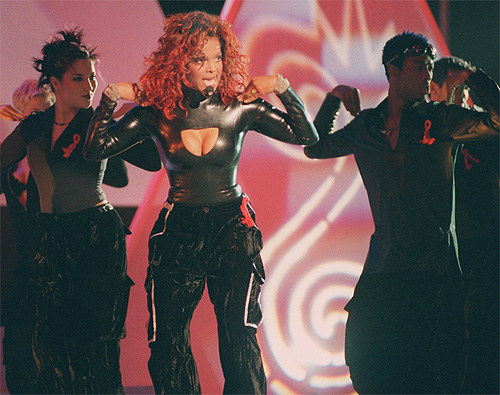 Very few albums have effected us as much as Janet Jackson's monumental janet. Actually, it is one of the reasons why we fell in love with music so much. it was the perfect album. It had everything – slow jams, big hits, high energy dance numbers, a message and twists and turns. It encapsulated the journey that many artists attempted to take us on when the album ruled supreme.
From the staccato of "Funky Big Band" to the sweet tone of "Where Are You Now?" Every track from the album was robust in melody and rich in lyrical capacity. Also, it was a coming-of-age album – one that really marked Janet's coming out of the closet as an artist all to her own. This was truly one of the best pop albums to grace this earth, so it's only natural for us to celebrate it's 20th anniversary.
Click below for the interview with Billboard magazine!