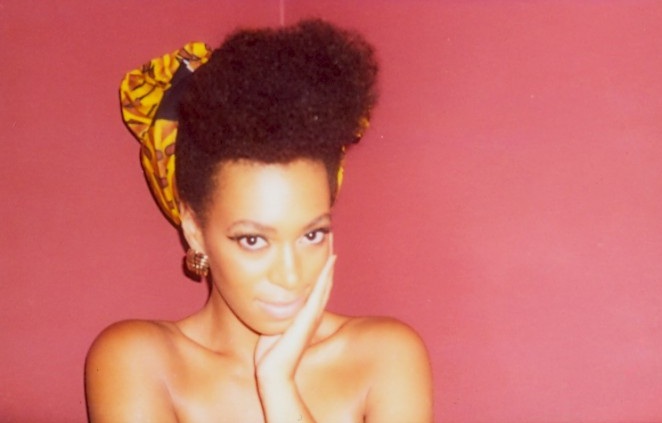 As you know, the whole incident with Jay-Z with an indifferent Beyonce has taken Solange's name from the music industry realm to a household name. Suddenly, everyone's an expert on Solange and knows what solange is. Mostly people attribute her as Beyonce's little sister living the shadow's of the divas fame. But, as music lovers, we know that Solange is probably one of the best artists of our time. In fact, many people are quick to pigeonhole her into being an artist trying to cram her career under the Beyonce umbrella.
In reality, Beyonce's mega-fame has overshadowed Solange's talents in many ways. It has also curtailed industry people from recognizing her as an artist in her own right! So, we decided to create this list of songs by Solange that we think are amazing in order for you to be the judge! Here they are:
1. "Losing You" from True EP
Probably the best merging of funk sensibility in a mainstream pop track.
2. "I Decided" from Sol-Angel And The Hadley Street Dreams
If the Motown vibe lived on, this would be one of its recent hits.
3. "Lovers In The Parking Lot" from True EP
Soul personified with an alternative twist.
4. "Cash In" from the Saint Heron Compilation
Sultry anthem for neosoul's grandchildren.
5. "Sandcastle Disco" from Sol-Angel And The Hadley Street Dreams
Yes, a non-EDM dance song in today's world that gives all a run for their money.
6. "T.O.N.Y" from Sol-Angel And The Hadley Street Dreams
R&B at its most hearfelt and playful.
7. "6 O'clock Blues" from the Cadillac Records Soundtrack
Throwback singalong with a modern polish.
8. "Twice" from Robert Glasper's Black Radio Recovered: The Remix
Jazz standard revisited by her amazing vocals.
9. "Cosmic Journey" from Sol-Angel And The Hadley Street Dreams
Her best work. Better than anything Beyonce ever released (our opinion)
10. "Feelin' U" from Solo Star
The debut track that started it all. Too MOR, but there's a spark.